In today's world, a compelling online presence is just as significant as an impressive offline presence, if not more so. It can be argued that web design is an indispensable part of business management today. Even the smallest mistakes in web design can tarnish the customer experience and could end up costing significant amounts of money.
The process of building a website is not only about the visual appearance, but also about the overall functionality. Therefore, let's look at the 5 key factors that should be considered when designing and developing a website: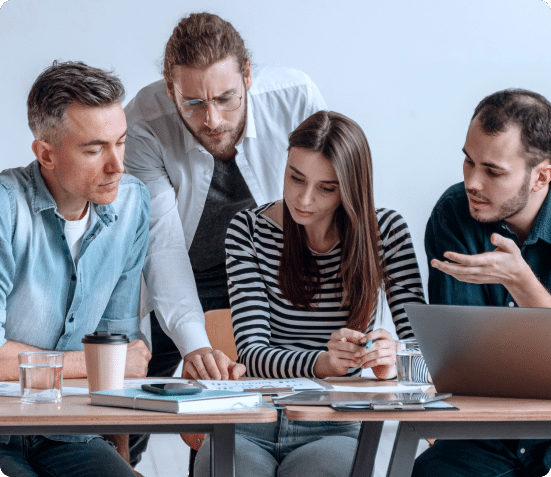 Short loading time 
Visitors find it annoying when a page loads slowly, and Google notices that. The likelihood of a person leaving a website increases with each additional second it takes to load. While most marketers know the importance of optimizing their website load times, it's a task that is often neglected or disregarded and can have a big impact on conversion rates. You can make the necessary changes to improve conversion rates, ranking opportunities, and user experience by understanding what search engines and users want from your website's performance.
Responsive Web Design 
The majority of consumers today rely on their mobile devices to make quick searches or look for goods and services near them on the go. This demand should be taken into account, and your website should work just as flawlessly on a mobile device as it does on a desktop. To adequately develop your online business, make sure that the layout, theme, graphics, and templates you choose are compatible with mobile devices. Please make sure that the theme you choose for your desktop website is also suitable for mobile visitors, rather than creating a separate website specifically for mobile customers.
Texts and content
Users have high expectations. They will not be satisfied even if your website is easy to use, efficient, and appealing unless it has interesting and engaging content. The marketing strategy of any business should focus on content marketing. When setting up a website, it is important to create quality material that is relevant to your business and products. The articles you publish on your website should represent the unique character of your company and not just provide pure information.
Design 
A sleek and appealing design is one of the key considerations when developing a website. A high-quality design features clear navigation, visual appeal, and reader-friendliness. The value of your brand and content is emphasized through a clear design, not through excessive images or too much text. Customers often associate the design of a website with the quality of the company or product in question. Therefore, a clear design is critically relevant to creating a satisfying experience for users that encourages them to stop by again.
SEO friendly
If your customers don't see your website in the top search results, all your website-building efforts are in vain. Make sure you know and follow SEO best practices, whether you're creating a new website or optimizing an existing one. This way, more people will be able to find you and get in touch with you.
Conclusion 
Clearly, there are numerous elements to consider when developing a website when looking at these 5 components of website creation and design. The design, navigation and content of your website should engage visitors and encourage them to build a long-lasting relationship with your business. This increases traffic and generates leads. Your website acts as your online business card where visitors can learn more about you, get in touch with you, and connect with you on social media.